🔍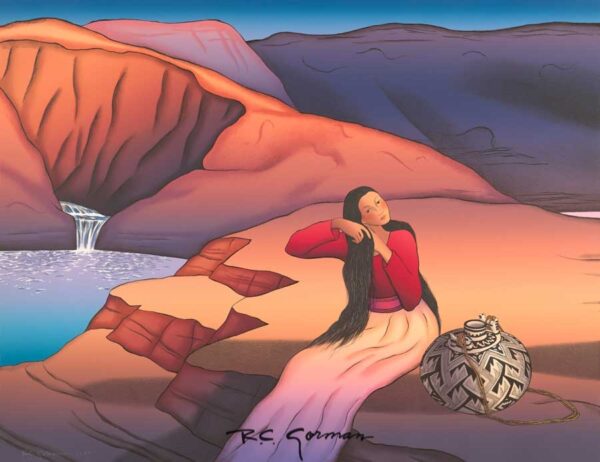 Waterfall: Artist Tiles
$49.00 – $69.00
Our artist metal-placard tiles are printed with a matte finish.  These tiles are individually boxed and make beautiful wall decorations or tabletop accessories.  Both of the medium and large sizes come with an easel backing.
To learn more about the R.C. Gorman's art mediums, click here. Prices for originals vary from $2,900 to $75,000. Please call 1-480-478-4163 for inquiries about purchasing original works by R.C. Gorman.
Select from the options below to see your price.