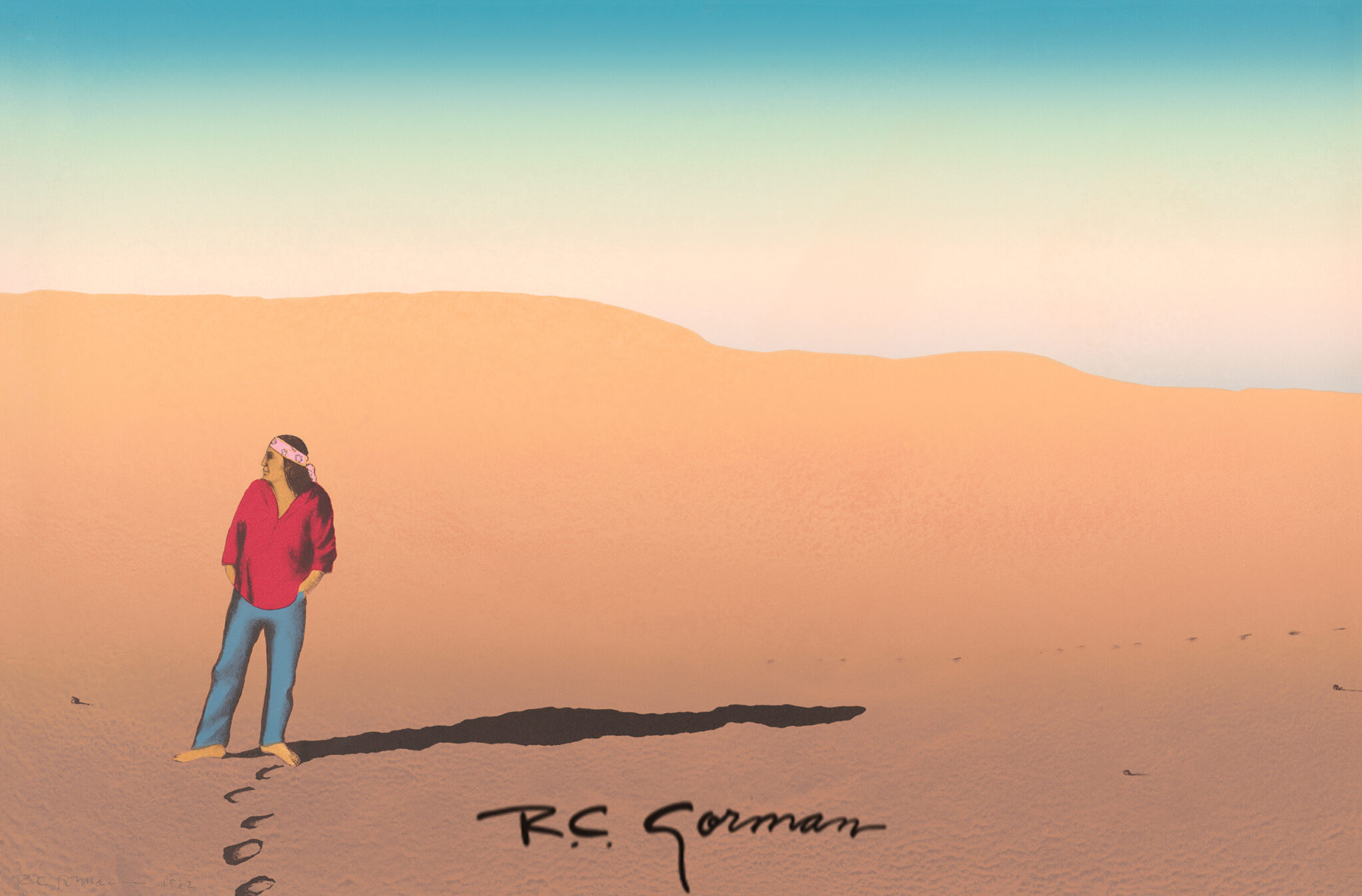 When purchasing an Official R.C. Gorman Navajo Gallery Limited Edition from our website you will receive the next available number, artist proof (A/P), or presentation proof (PP) in sequence.
All original unframed artwork is carefully rolled and shipped in large protective tubes. This method of shipping has been used by the gallery for over 40 years.  All tubes must be signed for upon delivery. The R.C. Gorman Navajo Gallery suggests that fine art should not be kept rolled for more than 7 days after being received.
We recommend that the artwork be taken to a professional framer to be removed from tube, unrolled, and handled.  Original artwork is very fragile and any slight bend of the paper can result in permanent damage.
If you need any further assistance, please contact us at:
scottsdale@rcgormannavajogallery.com or call 1-480-478-4163