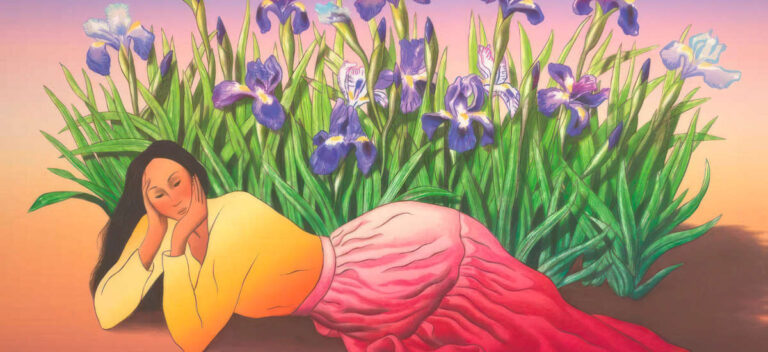 Joy of Flowers – The Art of R.C. Gorman
Flowers are synonymous with the spring season. We are sharing a special selection of the beautiful art of R.C. Gorman and his love of flowers in his paintings. Spring also symbolizes new life and the return of a new season. In Native culture, the planting season is of great importance. The planting of corn and other crops has deep spiritual significance.
Although R.C. Gorman was famous for his paintings of Native women he also often incorporated flowers. His representations came from clean lines and large blocks of color. Small details were kept to a minimum in many of his paintings. For example, some paintings would show a moon, a mountain and a woman sitting accompanied by a single flower. In other paintings he would show a large assorted bouquet of bright flowers with a single woman. 
May your Spring be filled with joy and peace this season from all of us at the Official R.C. Gorman Navajo Gallery.