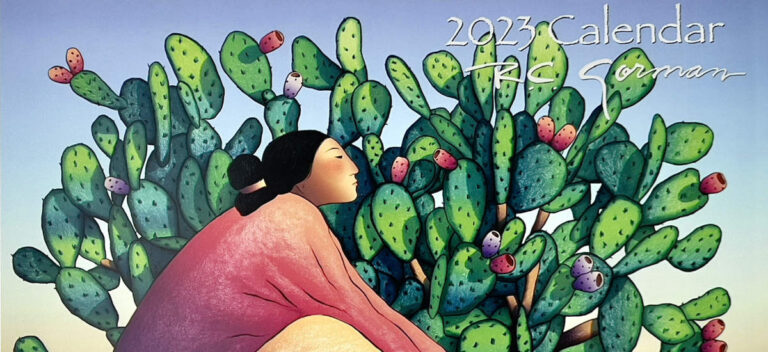 R.C. Gorman Calendar – January 2023
The entire R.C. Gorman Navajo Gallery staff wish you a Happy New Year in 2023!
Our exclusive R.C. Gorman 2023 Calendar is only available on our website or at any of our galleries. Enjoy his beautiful art all year long with this exclusive R.C. Gorman Navajo Gallery 2023 Calendar. Printed using high quality inks and paper it is available now for only $22.
There are many useful dates with "things to do" including Art Festivals, Art Walks, "Special Sale" Days that offer up to 20% off in our galleries, Balloon Festivals and much more.
We look forward to seeing you personally at one of our galleries.