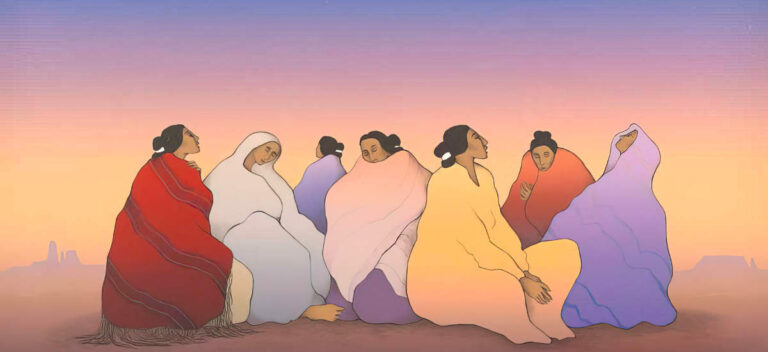 Desert Twilight! – R.C. Gorman – December 2022
R.C. Gorman reflected on this very special time of year in his art. Just a few examples are shown here. Gracias!, a favorite amongst many, depicts the "thankfulness" for all we have. Also shown, First Snow… shares the joy that the "first snowfall" of the season brings to one's spirit. Lastly… Luminarias is shown "lighting the way"…
From everyone at R.C. Gorman Navajo Gallery… We wish you a warm and wonderful Holiday Season.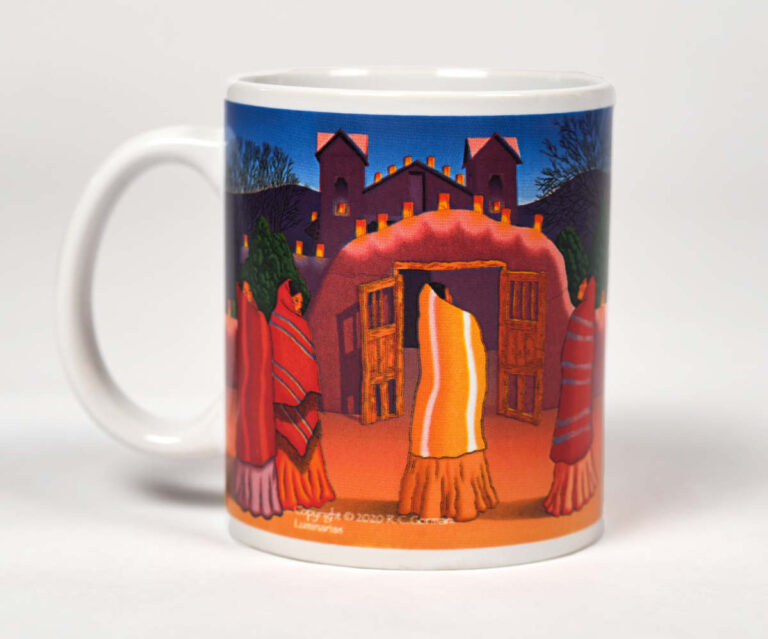 R.C. Gorman is one of the most revered and celebrated Native American Artists in history. His unique style captured the essence of the Southwest.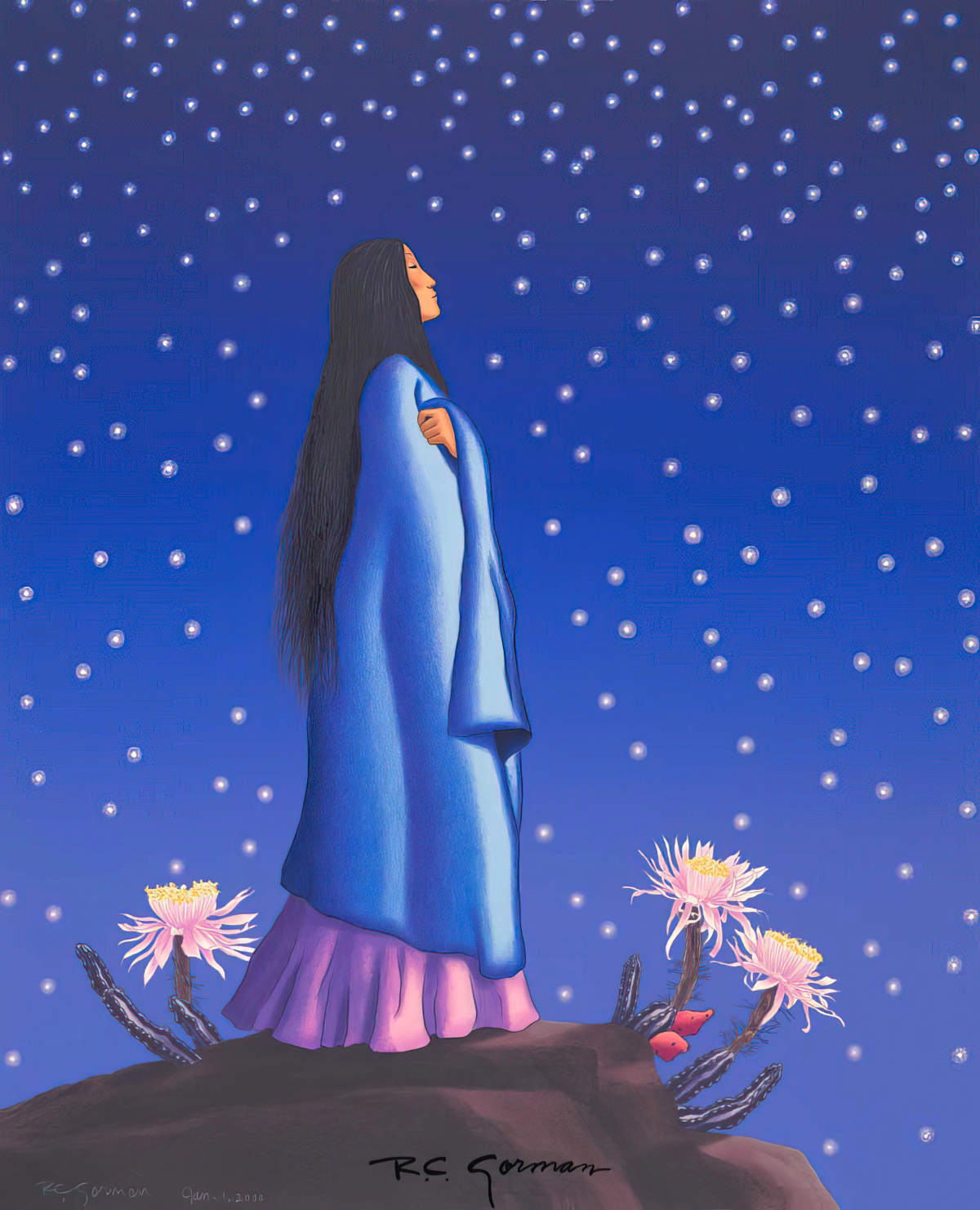 These R.C. Gorman artist tiles are individually boxed. They make beautiful wall decorations or tabletop accessories.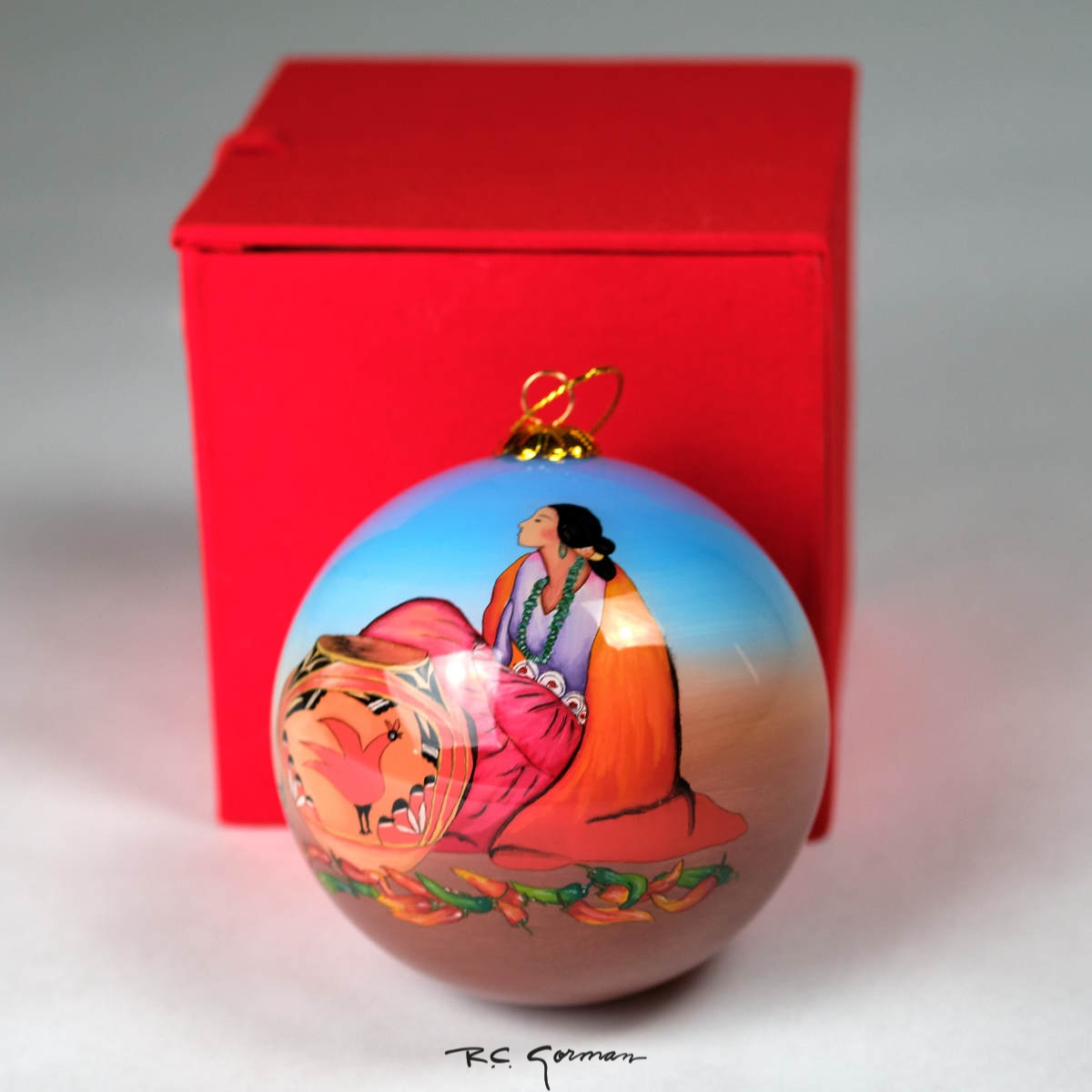 These beautiful R.C. GORMAN Glass Ornaments come with their own gift box. Each unique ornament makes a memorable keepsake.